Killer Cold Emailing is a six-module course. It contains 30 self-paced lessons and includes videos and downloadable resources.
Here's what you're going to learn: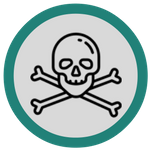 MODULE 1: LAYING THE FOUNDATION
Discover the mindset shifts you must make to start a profitable freelance writing business and set yourself up for cold emailing success, and understand the "big picture" when it comes to cold emailing and winning clients.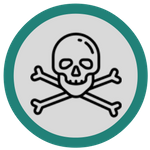 MODULE 2: PICK A PROFITABLE FREELANCE WRITING NICHE + SET UP YOUR WEBSITE
Learn exactly how to:
– Pick a profitable freelance writing niche
– Identify your target clients
– Position your niche expertise in a way that makes high-paying clients want to work with you
– Set up your freelance writer website and optimize it so it sells
– Create client-attracting niche writing samples
– Market your niche expertise on social media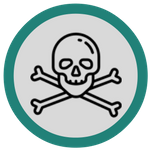 MODULE 3: FIND THE RIGHT COLD EMAILING LEADS
Learn 3 methods you can use to find the email addresses of your target clients (full of in-depth, step-by-step walkthroughs!).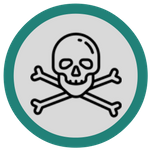 MODULE 4: WRITE COLD EMAILS THAT SELL
Learn the 6 things you NEED to do to write a killer cold email that wins you new, high-paying freelance writing clients (cold emailing templates included!).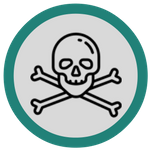 MODULE 5: CLOSING THE DEAL / ONBOARDING
Learn about:
– Crushing your client phone calls (even if you're terrified of talking on the phone – seriously, these tips work!)
– Closing the deal and winning clients over
– Exactly what you should say when clients ask you for pricing over the phone (hint: you DON'T want to quote them on the phone call!)
– Client onboarding basics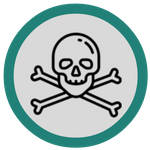 MODULE 6: MOVING FORWARD
I'll talk about the importance of setting up client-attracting systems so clients come to you. Also, learn about raising your rates as you grow and "playing the long game" so you can achieve long-term success.
You want BONUSES? I've got your back! Check it out: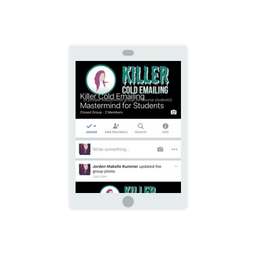 Mastermind Facebook group.

Connect with other freelance writers (and me!), and use the community to get feedback on your website, your cold emailing strategy, your niche – whatever you need help with!

Downloadable course resources
This course is full of resources that are going to make you say, "AW SNAP. GIMME THAT." That includes:
– Cold emailing templates and a cold emailing spreadsheet to help you stay on track
– Freelance writer website cheatsheet
– Freelance writer website sample home page mock-up (for reference when you create or update your site!)
– Niche writing sample formula
You'll also get a bonus training lesson that's going to show you how to set up your first website in Weebly, and a section that shows you how to get a domain/hosting (+ a list of resources you can use to create a site that sells!).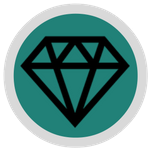 Lifetime access to the course and free updates.
I'm planning to update this course regularly based on student feedback to see if there's anything I can add to help even more. As a student, you'll get access to any new material for free! YAAAAASSS.