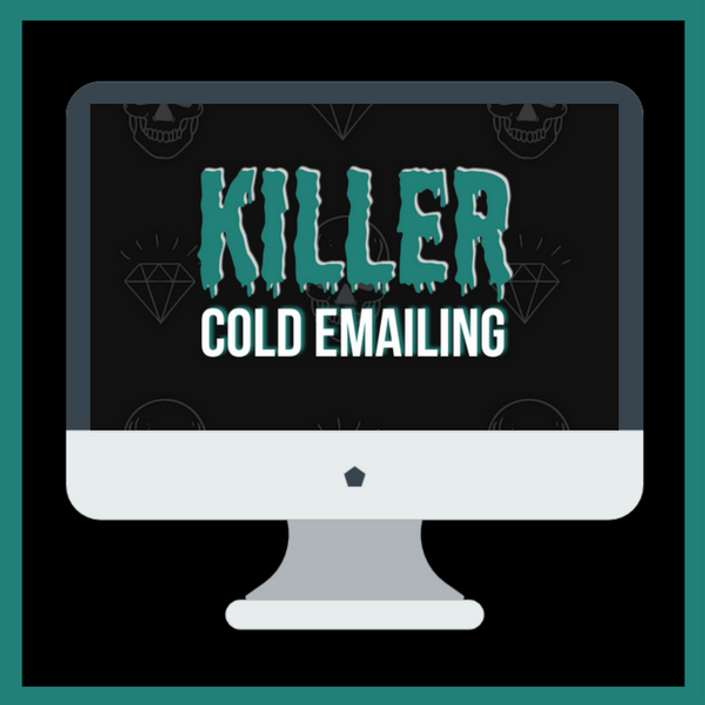 Killer Cold Emailing
Discover the proven, step-by-step system for making your first $1,000 (and beyond!) as a freelance writer using cold emailing!
Ready to ditch your shitty job and start a full-time freelance writing business WITHOUT resorting to "clients" who want to pay you $10 to write 1,000 words?
Tell me if any of this sounds familiar…
You fantasize about working from home (or anywhere in the world!) and having the freedom to do what YOU want.

Whether that means traveling, hanging out with your kids/pets, or being able to drink a big-ass glass of wine in the middle of the day. (Hey, I'm not here to judge.) 🍷
Y

ou feel like you're not meant for the traditional office environment

. Doing something you can't stand while navigating office politics and putting up with your d-bag boss? Um, no thanks. 🙄
You just want to write

.

And make a damn good living doing it.

You're not trying to buy a Lamborghini or anything – but you'd love to make more than enough to pay your bills and still have plenty left over to live comfortably, travel, etc. 💰


The only thing stopping you?
...You don't know how to market yourself and land high-paying clients.
The harsh truth is....
If you keep doing what you're doing now (you know – scouring Upwork, taking on penny-per-word clients, and/or desperately reading blog posts but never actually taking action & landing high-paying clients), NOTHING will change.
And if nothing changes?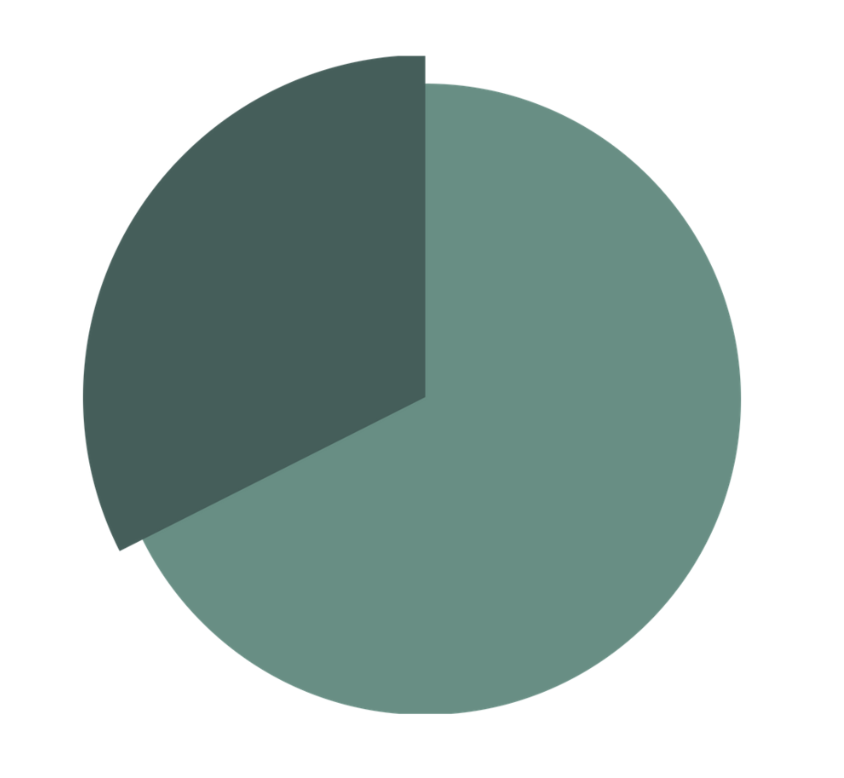 You'll wake up one day and realize you've spent 1/3rd of your life at a soul-sucking job.
(Wasting your potential and writing talent, sacrificing your freedom, and making someone else rich. UGH.)
...If you want your life/career to change, YOU have to take bold action and do something you've never done before.
Imagine what it would be like if, instead of being tied-down by your unfulfilling full-time job, you could...
---> Land a high-paying client, just by sending a cold email from your laptop while wearing your PJs and enjoying your morning coffee!
---> Become the go-to writer in your niche and charge premium pricing as a result, even if you have WAY less experience than other writers in your niche (or no experience!).
---> Feel super confident pitching potential clients (instead of chickening out and worrying about angry replies).
--->Create a freelance writer website/samples that make it easy for you to land clients.
---> Become a full-time freelance writer and FINALLY break free from your 9-to-5 job (so you can travel more, spend more time with your kids/pets, and get the HELL away from your boss).
I want you to know:
It's all possible.
... Even if you have NO DEGREE.
... Even if you have never worked as a writer.
... Even if you have NO experience running a business.
...YOU CAN DO THIS!
Welcome to your one-way ticket OUT of the hellhole otherwise known as your current job and INTO the freedom-filled life you want:
Killer Cold Emailing.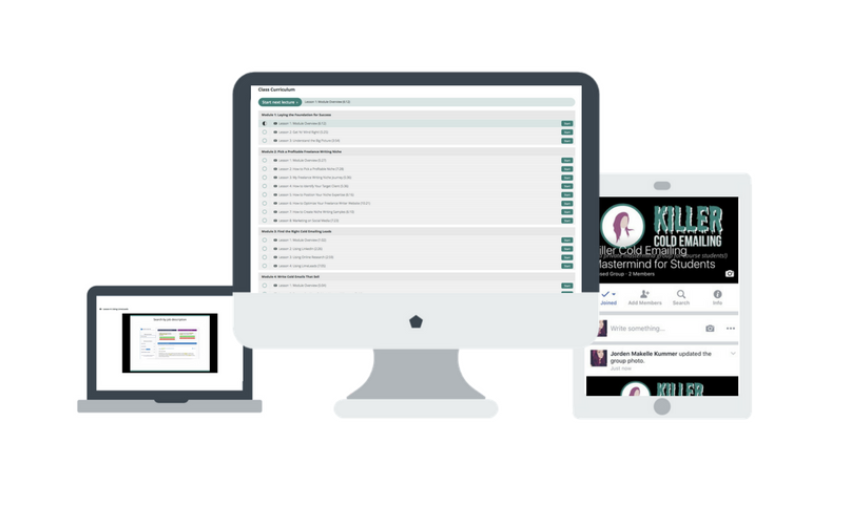 This course teaches you the best way to break into freelance writing quickly – setting up a REAL marketing strategy/business and pitching clients directly.
No bidding on gigs.
No content mills.
No bullshit.
Killer Cold Emailing IS the step-by-step, proven method for starting a writing business from scratch – based on EXACTLY what I did to make $1,000 my first month as a full-time writer and TENS of thousands of dollars using my proven pitching and cold emailing process!
Meet Sarah, who went from working in content mills to making $9,000-$12,000 per month writing after taking Killer Cold Emailing!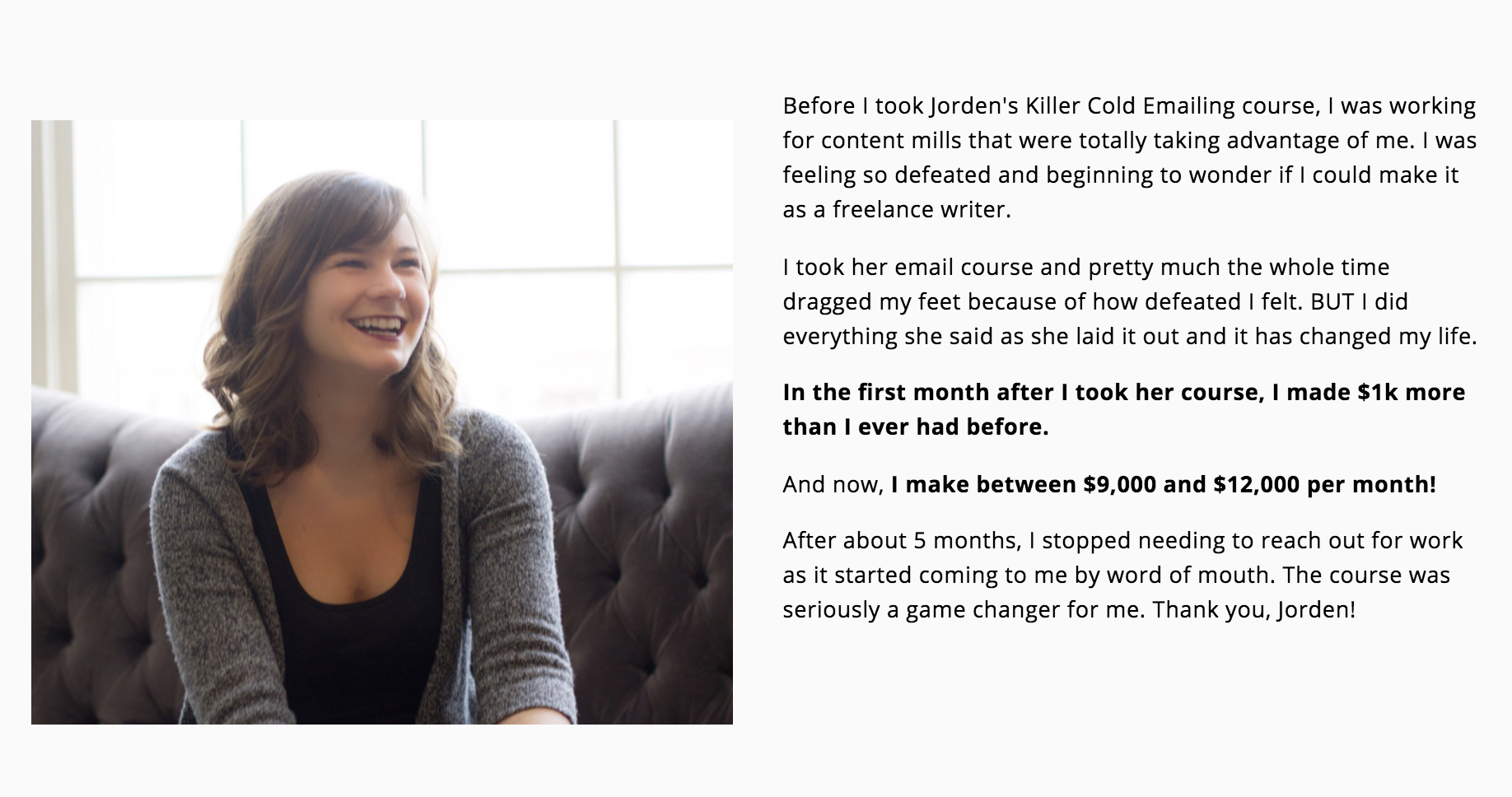 Meet Tara, who got paid $1,200 to write a single blog post within ONE MONTH of implementing what she learned (and went on to build a full-time business as a real estate and interior design writer)!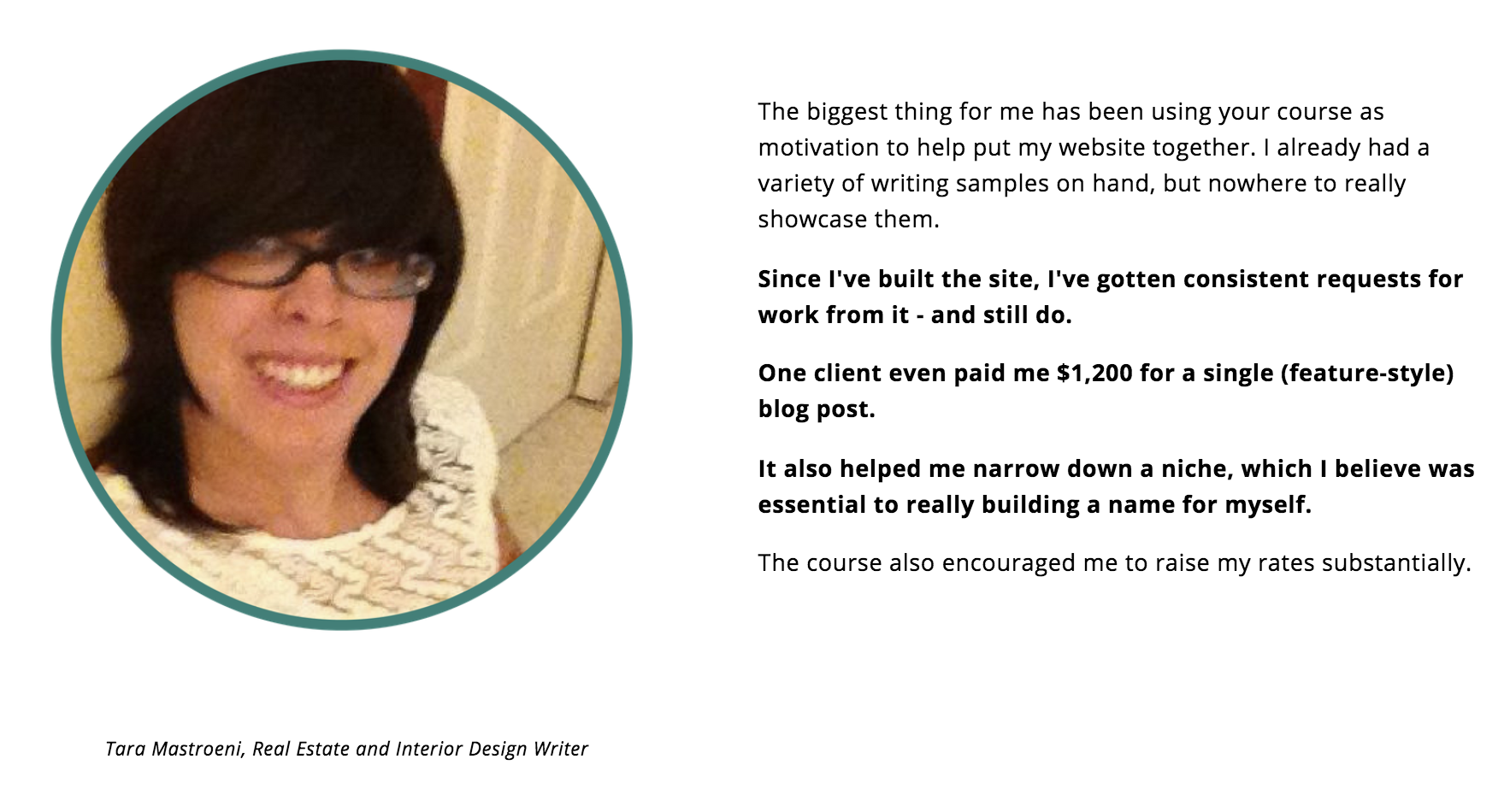 Meet Kelly, who landed a $400/mo client after sending JUST SIX cold emails using my proven, six-point cold emailing method outlined in Killer Cold Emailing.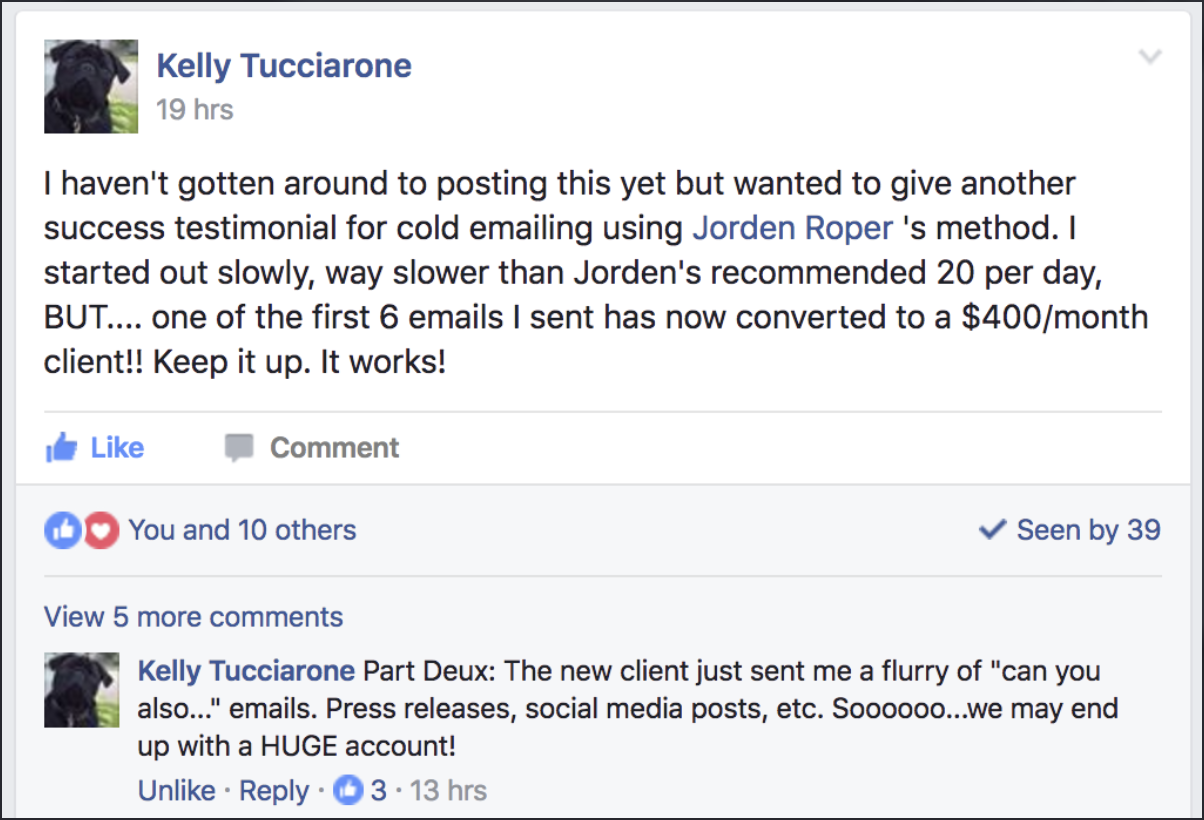 Let me be clear: this course is a PROVEN SYSTEM that walks you through the marketing strategy BEHIND cold emailing so you can win high-paying clients consistently.
(Even if you have NO EXPERIENCE!)
Take this course, and you can literally copy and paste my proven cold emailing templates.
You can steal my exact freelance writer website strategy that has been proven to win high-paying clients.
You can set yourself up for long-term success as a writer so you can FINALLY become self-employed and get the freedom you want!
Bottom line:
By the time you're done with this course, you'll know what clients are looking for and how to position yourself as the writer they need – even if you have NO EXPERIENCE.
Don't let another year pass just wishing you were doing something else (but never actually taking action, making a change, or following a proven, step-by-step plan).
Enroll now, and put yourself on a path to making a full-time income writing from home (or anywhere in the world with an internet connection!).
This course is closed for enrollment.
Killer Cold Emailing is a six-module course. It contains 30 self-paced lessons and includes videos and downloadable resources.
Here's what the modules cover & what you can expect to accomplish:
✅Pick a super profitable niche that sets you up for long-term success:

...Because if you haven't heard already, "The riches are in the niches, bitches." (Okay, I miiiight've added that last word.)
You'll get my in-depth, step-by-step process for choosing the right niche AND the right target client from day one so you can create a profitable business right away!
✅Set up a site that sells (even if you're not tech-savvy):
SPOILER ALERT: A one-page portfolio is not enough to make high-paying clients want to work with you.
You'll learn exactly how to set up your site and structure it (includes tech trainings!) so it effortlessly sells your services!
✅Cultivate a business owner mindset:
Learn how the most successful freelance writers shift their mindset to acheive the most success in the shortest time.
AND discover exactly how to manage your time and schedule your day for maximum productivity.
✅Create writing samples that scream, "HIRE ME!":
Discover exactly what kinds of samples clients are looking for when they click your portfolio, and create those so you can land high-paying clients, even if you have NO experience.
✅Never wonder "How do I find client email addresses?" again!:
Get my step-by-step, simple methods for easily snagging virtually ANY potential client's email address...
That way, you can spend less time worrying and more time making money writing!
✅ Onboard clients using a few simple tools:
Discover how to easily, professionally onboard clients.
No complex processes or expensive tools necessary!
✅Feel confident as fuck on the phone with clients:
NEVER fear client phone calls again!
Learn exactly how to handle client calls and easily use them to close the deal, even if you have phone call anxiety.
✅Discover my proven, 6-point method for writing client-winning cold emails (works EVEN if you have NO experience!):
Steal my EXACT, psychology-backed method for writing a cold email that gets your hired.
This 6-point method works EVEN IF you have ZERO experience!
Includes proven cold emailing templates that I (and my students) have used to land THOUSANDS in client work – just copy and paste!
You want BONUSES? I've got your back! Check it out: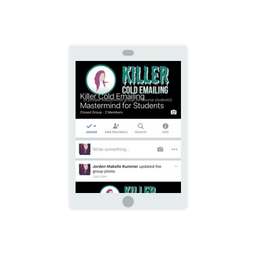 FREE: Mastermind Facebook group ($127 VALUE!)

Connect with other freelance writers (and me!), and use the community to get feedback on your website, your cold emailing strategy, your niche – whatever you need help with! (I am VERY active in this group, so you can expect to get the help you need!)

FREE: Downloadable course resources
This course is full of resources that are going to make you say, "AW SNAP. GIMME THAT." That includes:
– Cold emailing templates and a cold emailing spreadsheet to help you stay on track
– Freelance writer website cheatsheet
– Freelance writer website sample home page mock-up (for reference when you create or update your site!)
– Niche writing sample formula
You'll also get a bonus training lesson that shows how to set up your first website in Weebly, a training lesson that shows how to use the Divi Wordpress theme, and a section that shows how to get a domain/hosting (+ a list of resources you can use to create a site that sells!).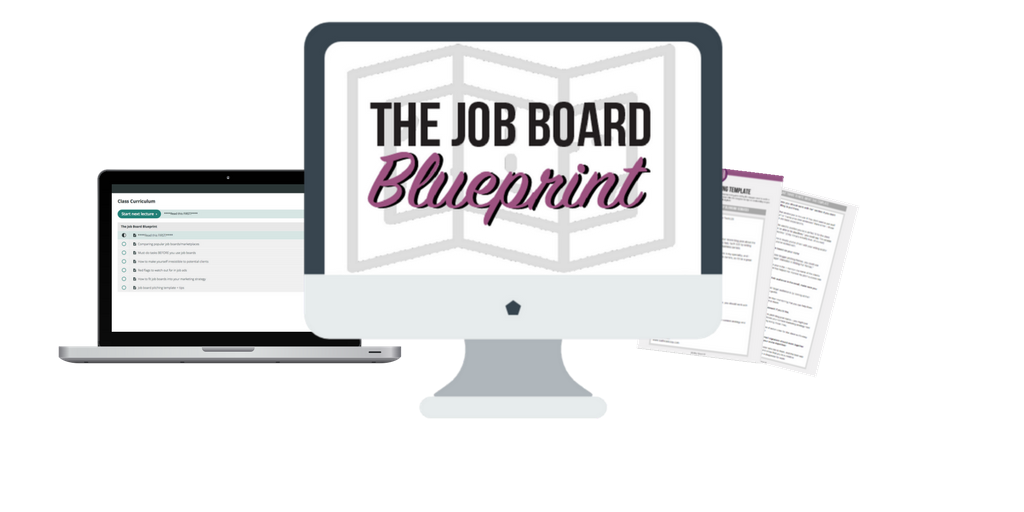 FREE: The Job Board Blueprint Mini Course ($197 VALUE!)
That's right – you're actually getting an extra course! In this text-based mini course, you'll see examples of pitches that won me gigs ranging from $100-$450 per blog post! You'll also learn:
– Which red flags to look out for in job ads
– Which job boards are worth your time + which aren't
– Exactly how to make yourself irresistible to job board clients
You even get access to a proven template you can copy and paste (just make a couple small changes, and hit send!).
(This exact pitching process has literally landed me tens of thousands of dollars in writing work! SCORE.)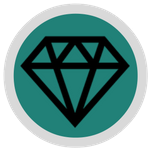 Lifetime access to the course and free updates.
I update this course with new content from time to time, and as a student, you'll get access to that added material for free! YAAAAASSS.


✅NEW COURSE CONTENT FOR 2019 (yes, I update the course, so you have the BEST, most up-to-date info on how to win clients!):
>>>> NEW! What If You STILL Can't Pick a Niche?: Learn exactly what to do if you're still agonizing over the dreaded niche decision. Maybe you have multiple niche ideas, or you just feel too scared to choose one. Either way, no matter what, you can choose a freelance writing niche after watching this lesson!
>>>> NEW! Even MORE Ways to Find Email Addresses: I've added LOADS of new methods for finding client email addresses, and I walk you through EXACTLY how to use each of these methods (many of which will allow you to easily get free email addresses!).

>>>> NEW! How to See if Your Emails Are Getting Opened: Learn exactly how you can quickly + easily see if potential clients are opening up your emails.

>>>> NEW! LinkedIn Connection Request Templates: Get easy, copy-and-paste templates you can use to get virtually ANYONE to connect with you on LinkedIn.

>>>> NEW! Advanced Cold Emailing Techniques: Learn two cold emailing techniques that NO ONE in this industry is talking about and exactly how you can use them to land your dream clients!

>>>> NEW! How to Follow Up With Clients: Learn exactly how many times you should follow up with clients and when to send follow-up emails. Also, see exactly how to use a specific type of follow-up email to skyrocket your response rate!

>>>> NEW! Follow-up Email Templates: Not sure what to say? Just copy these emails, make a few simple changes, and hit send!
Meet Krystal, who landed 3 high-paying clients at over $1,200 each (that's a total of $3,600) within just TWO WEEKS of enrolling in Killer Cold Emailing!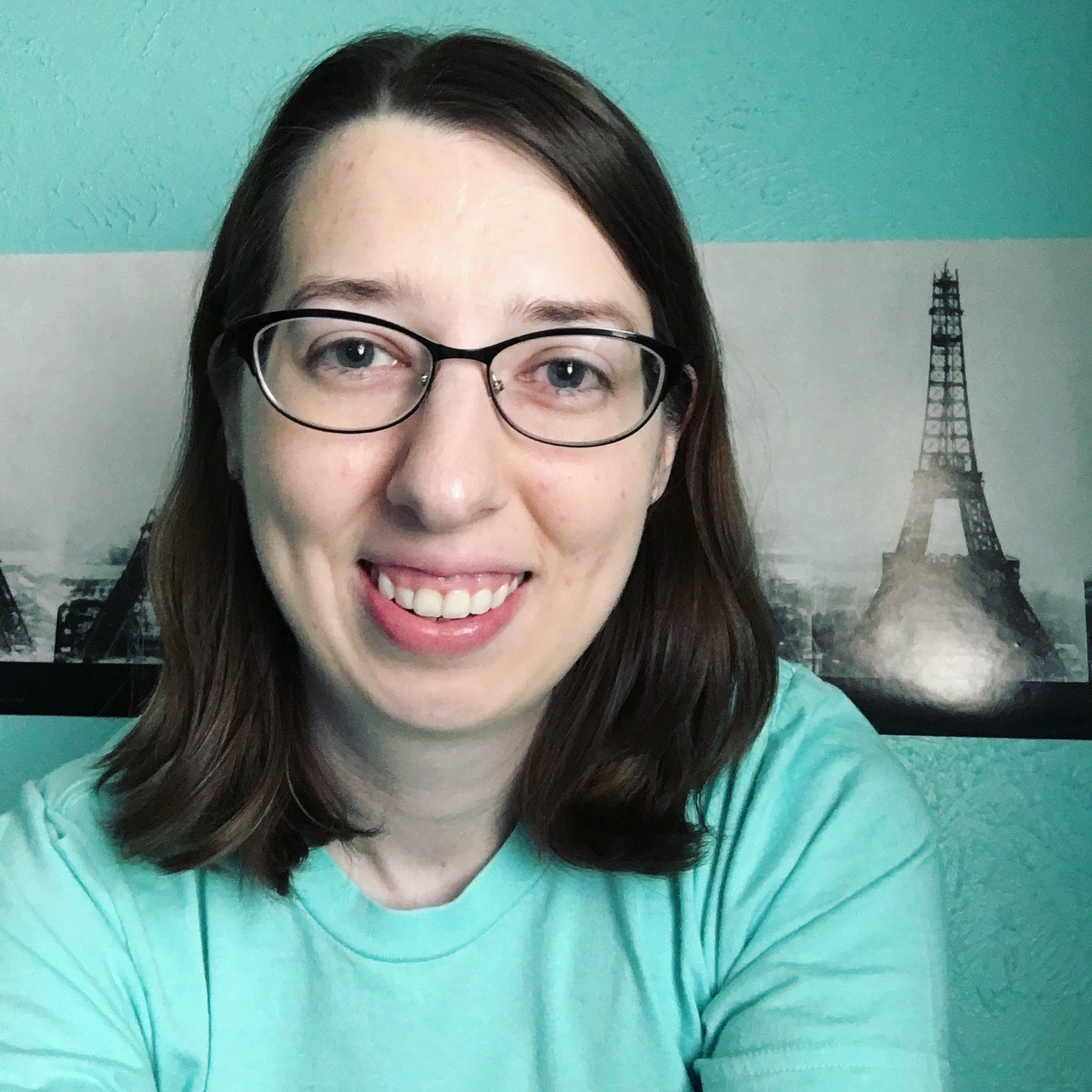 I'm still working my way through the course, but I've already made back my investment!
And I haven't even sent any cold emails yet.
Just updating my website with a clear niche helped me win a new client. He was sold by my website and I didn't even need a phone call to close the deal.
I also shared my new niche with my (tiny) email list and booked a call with a new potential client, plus had several people say they'll keep me in mind for referrals.
I'd been avoiding picking a niche for so long, but it seems to be the key for getting clients.
I love the course Facebook group too. Everyone there is so supportive. I feel like I can share wins and ask for feedback any time I get stuck.
Thanks so much for your course! It was just what I needed to take my writing business in a new direction. I'm excited about work again and I love seeing the results I've had in such a short time.
- Sarah Anderson, Spitfire Scribe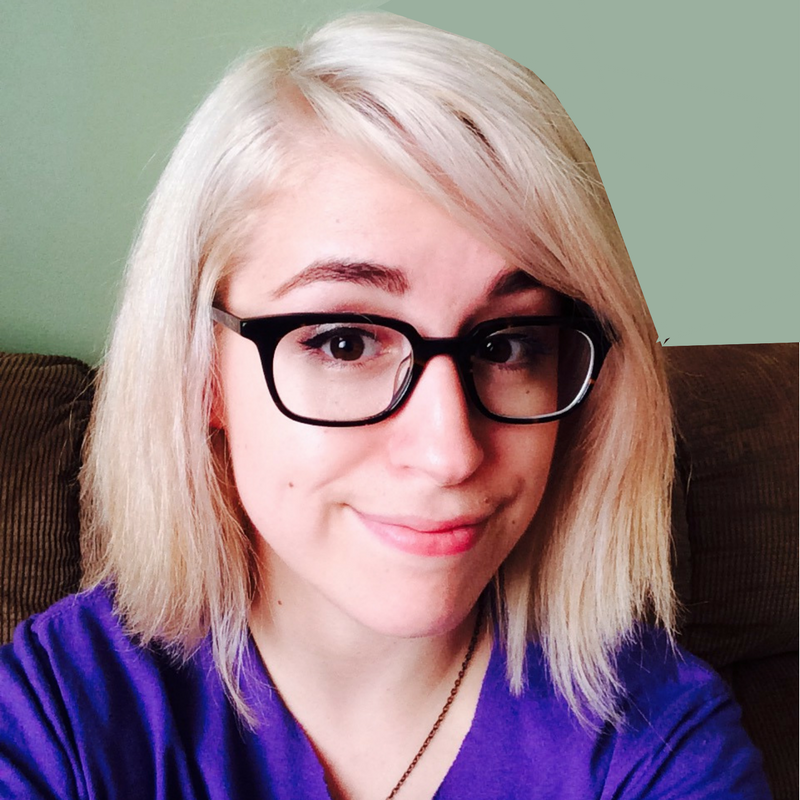 On top of all the massive value in the course, the Facebook group has been one of the most helpful, supportive, informative groups of people online I've ever seen.
Jorden is super active in the group and gives great advice to add to what we learned in the course!
This was the first course I ever bought to invest in myself, and it was a super solid decision. Do smart things like I did and purchase the Killer Cold Emailing course. It's so worth it because you'll earn back every penny pretty quickly and then some!
– Claire Paniccia, Explorography.org / ClairePaniccia.com
This course is closed for enrollment.
"Um, who's the feisty, pink-haired chick teaching this course anyway!?"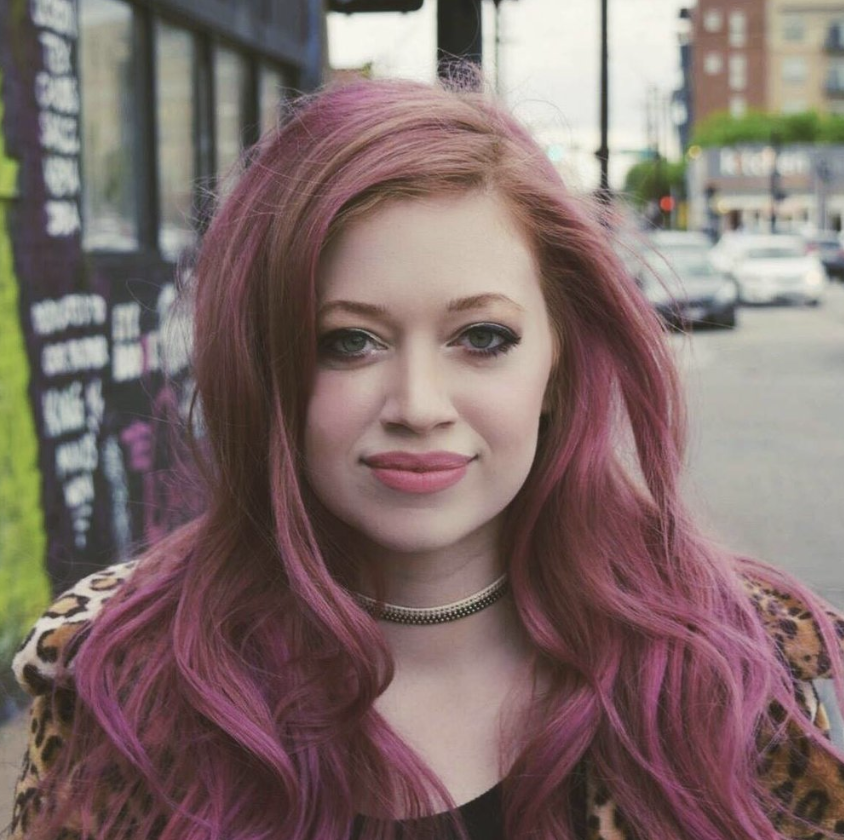 *TAPS MICROPHONE*
AWWW YEAH! That's me. The name's Jorden.
I'm a 3-time college dropout (#LifeGoals) who built a $5,000/mo freelance writing business in just a matter of months after getting FIRED from my shitty full-time job.
I went on to make over $8,000 in a single month from my freelance writing business.
I've written for major companies including Connectwise & Marketing Zen Group, and I've worked on projects for start-ups and influencers, including Neil Patel.
I'm not telling you this stuff to brag...

...I'm telling you because I want you to know that this course content isn't a bunch of re-hashed bullshit.
It's based on my firsthand experience growing a profitable freelance writing business (and helping other writers do the same!).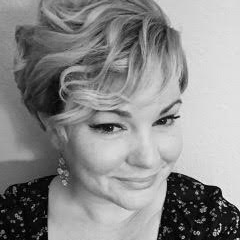 I pitched my very first cold e-mail once I had enough confidence in myself, and was replied to almost immediately with an offer for $100. I actually teared up in the line for the restroom at my local coffee shop when I got the reply. This, too, can be you (minus the embarrassing public display)! Jorden's a gem, and I would recommend her to anybody, anytime. Best of luck to you!"
– Kit Kittlestad, PurposefulProfessor.com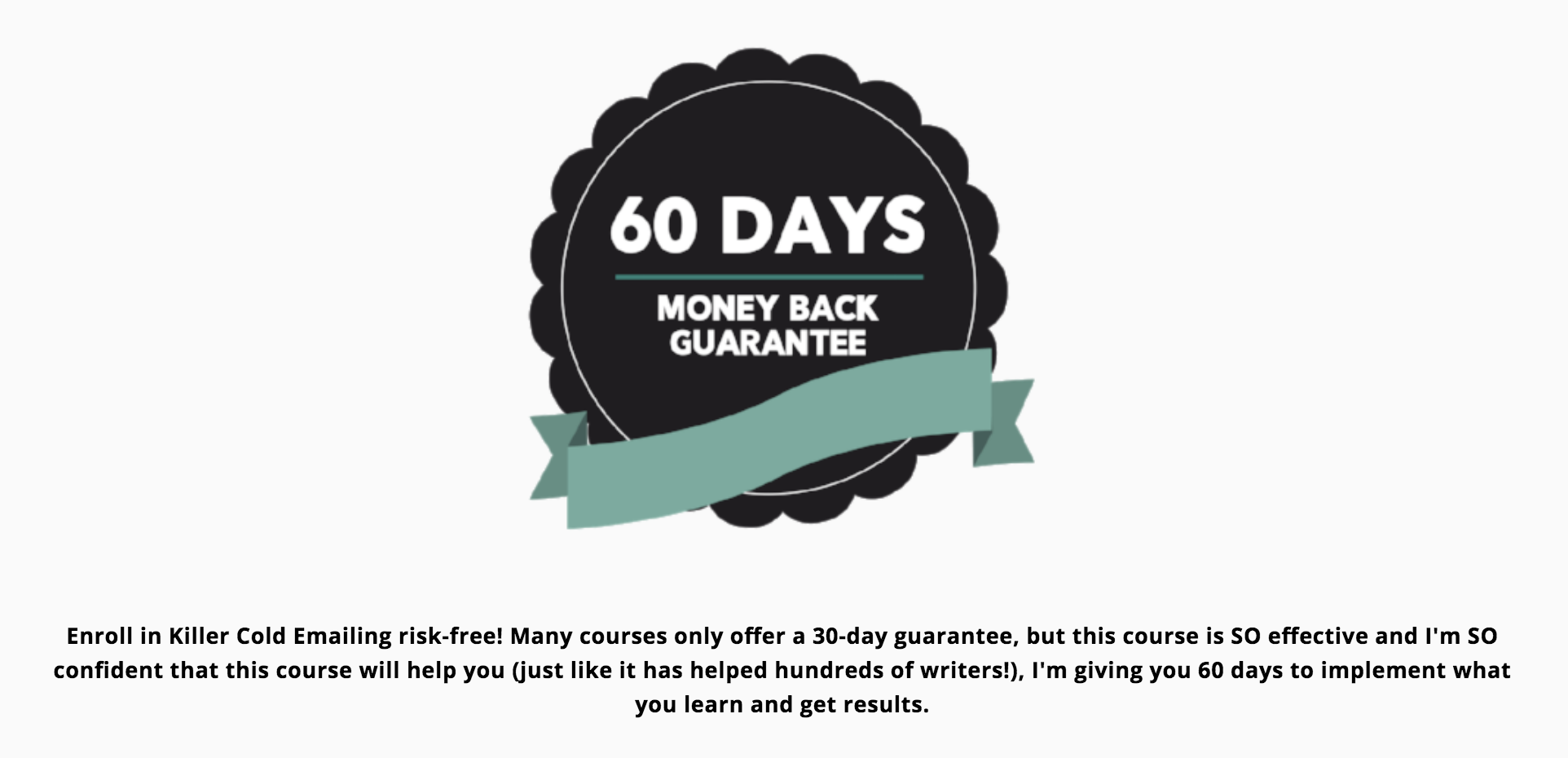 Frequently Asked Questions
When does the course start and finish?
The course starts now and never ends! It is a completely self-paced online course - you decide when you start and when you finish. You get lifetime access, so enroll now to lock in today's pricing and bonuses, and you can take it whenever you're ready!
Who is this course NOT for?
This course is NOT for anyone looking to "get rich quick" from freelance writing. You can make good money quickly, but it does take effort! It's also not for anyone who doesn't know how to write. Look – you don't have to be some amazing writer, but you MUST know basic grammar and spelling. And finally, this course isn't for anyone who's not really determined to make freelance writing work. I'm going to give you the process you need, but you have to be ready to implement it! I only want to work with go-getters who are determined to succeed.
Who is this course for?
This course is for: Newbie freelance writers with no experience, freelance writers who have some experience but can't find high-paying clients, anyone ready to learn how to win freelance writing clients with cold emailing and implement what they've learned, and freelance writers who are going after business clients. (This course teaches you how to cold email people at businesses/organizations – not write poetry, pitch a fiction book to publishers, etc. ...although you could probably use some of the tips here to help do that stuff too!)
How long will I have access to this course?
Fo' eva? Fo' eva eva! Yep – that's right. You can access this course as long as it's here. And I expect that to be a very, very long time. Plus, you'll have access to the Facebook mastermind group, where you can connect with other writers (and me!), get feedback on your strategy, and continue your learning!
What format is the course content delivered in?
Most of the course content is video content with voiceovers. You also get access to several resources and a private Facebook community.
What's the refund policy/terms and conditions for this course?
Most courses only give you 30 days, but I'm so confident in this course that I'm giving you 60 days to implement the strategies in this course! If you implement what you learn and get NO results, email
[email protected]
. Note that you must give it your best shot to get a refund – you can't get results from something you don't do! Read the refund policy and terms here: http://writingrevolt.teachable.com/p/refund-policy/ http://writingrevolt.teachable.com/p/terms. When you enroll in this course, you agree to the refund policy, disclaimer, and terms and conditions.
Do I have to spend a ton of extra money to make these course strategies work?
No, you don't! I will go over and recommend some amazing paid tools, but you don't have to use those to get results. You at least need a website and a professional email address though – even if you start small with a free site builder and cheap hosting!
Is this course really worth the money?
Look – I get it. This might be a big investment for you. So I'll say this: I made $800 in my first month cold emailing as a full-time freelance writer. If you make HALF that, this course will more than pay for itself. Look at the students results on this page – you can see that they quickly got a return on their investment! Put in the work, and I'm confident that you'll do the same.
You GOT this! Make 2019 the year you start and run your own profitable freelance writing business.

With the detailed, step-by-step system in Killer Cold Emailing, you can learn how to pick a profitable niche, create a site that SELLS, position yourself as the writer your target clients need, send cold emails that win high-paying clients, and grow a profitable freelance writing business so you can have a career you enjoy and a freedom-filled life you love.
Enroll now for instant access to the course!
This course is closed for enrollment.