Killer Cold Emailing is a six-module course. It contains 30 self-paced lessons and includes videos and downloadable resources.
Here's what the modules cover & what you can expect to accomplish:
✅Pick a super profitable niche that sets you up for long-term success:

...Because if you haven't heard already, "The riches are in the niches, bitches." (Okay, I miiiight've added that last word.)
You'll get my in-depth, step-by-step process for choosing the right niche AND the right target client from day one so you can create a profitable business right away!
✅Set up a site that sells (even if you're not tech-savvy):
SPOILER ALERT: A one-page portfolio is not enough to make high-paying clients want to work with you.
You'll learn exactly how to set up your site and structure it (includes tech trainings!) so it effortlessly sells your services!
✅Cultivate a business owner mindset:
Learn how the most successful freelance writers shift their mindset to acheive the most success in the shortest time.
AND discover exactly how to manage your time and schedule your day for maximum productivity.
✅Create writing samples that scream, "HIRE ME!":
Discover exactly what kinds of samples clients are looking for when they click your portfolio, and create those so you can land high-paying clients, even if you have NO experience.
✅Never wonder "How do I find client email addresses?" again!:
Get my step-by-step, simple methods for easily snagging virtually ANY potential client's email address...
That way, you can spend less time worrying and more time making money writing!
✅ Onboard clients using a few simple tools:
Discover how to easily, professionally onboard clients.
No complex processes or expensive tools necessary!
✅Feel confident as fuck on the phone with clients:
NEVER fear client phone calls again!
Learn exactly how to handle client calls and easily use them to close the deal, even if you have phone call anxiety.
✅Discover my proven, 6-point method for writing client-winning cold emails (works EVEN if you have NO experience!):
Steal my EXACT, psychology-backed method for writing a cold email that gets your hired.
This 6-point method works EVEN IF you have ZERO experience!
Includes proven cold emailing templates that I (and my students) have used to land THOUSANDS in client work – just copy and paste!
You want BONUSES? I've got your back! Check it out: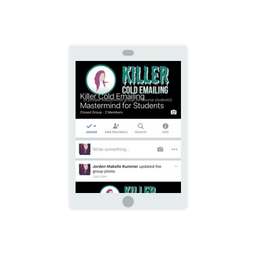 FREE: Mastermind Facebook group ($127 VALUE!)

Connect with other freelance writers (and me!), and use the community to get feedback on your website, your cold emailing strategy, your niche – whatever you need help with! (I am VERY active in this group, so you can expect to get the help you need!)

FREE: Downloadable course resources
This course is full of resources that are going to make you say, "AW SNAP. GIMME THAT." That includes:
– Cold emailing templates and a cold emailing spreadsheet to help you stay on track
– Freelance writer website cheatsheet
– Freelance writer website sample home page mock-up (for reference when you create or update your site!)
– Niche writing sample formula
You'll also get a bonus training lesson that shows how to set up your first website in Weebly, a training lesson that shows how to use the Divi Wordpress theme, and a section that shows how to get a domain/hosting (+ a list of resources you can use to create a site that sells!).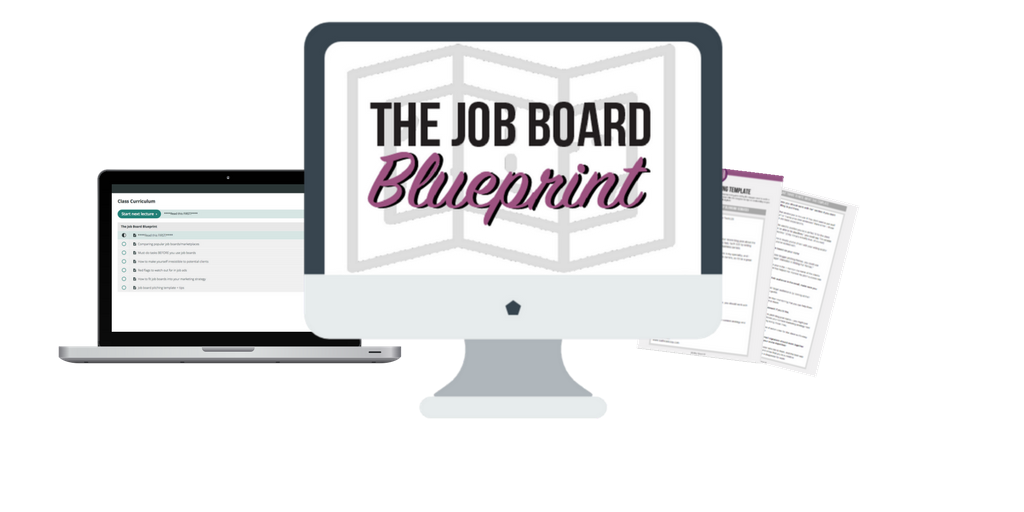 FREE: The Job Board Blueprint Mini Course ($197 VALUE!)
That's right – you're actually getting an extra course! In this text-based mini course, you'll see examples of pitches that won me gigs ranging from $100-$450 per blog post! You'll also learn:
– Which red flags to look out for in job ads
– Which job boards are worth your time + which aren't
– Exactly how to make yourself irresistible to job board clients
You even get access to a proven template you can copy and paste (just make a couple small changes, and hit send!).
(This exact pitching process has literally landed me tens of thousands of dollars in writing work! SCORE.)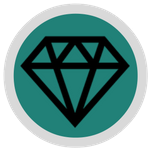 Lifetime access to the course and free updates.
I update this course with new content from time to time, and as a student, you'll get access to that added material for free! YAAAAASSS.


✅NEW COURSE CONTENT FOR 2019 (yes, I update the course, so you have the BEST, most up-to-date info on how to win clients!):
>>>> NEW! What If You STILL Can't Pick a Niche?: Learn exactly what to do if you're still agonizing over the dreaded niche decision. Maybe you have multiple niche ideas, or you just feel too scared to choose one. Either way, no matter what, you can choose a freelance writing niche after watching this lesson!
>>>> NEW! Even MORE Ways to Find Email Addresses: I've added LOADS of new methods for finding client email addresses, and I walk you through EXACTLY how to use each of these methods (many of which will allow you to easily get free email addresses!).

>>>> NEW! How to See if Your Emails Are Getting Opened: Learn exactly how you can quickly + easily see if potential clients are opening up your emails.

>>>> NEW! LinkedIn Connection Request Templates: Get easy, copy-and-paste templates you can use to get virtually ANYONE to connect with you on LinkedIn.

>>>> NEW! Advanced Cold Emailing Techniques: Learn two cold emailing techniques that NO ONE in this industry is talking about and exactly how you can use them to land your dream clients!

>>>> NEW! How to Follow Up With Clients: Learn exactly how many times you should follow up with clients and when to send follow-up emails. Also, see exactly how to use a specific type of follow-up email to skyrocket your response rate!

>>>> NEW! Follow-up Email Templates: Not sure what to say? Just copy these emails, make a few simple changes, and hit send!