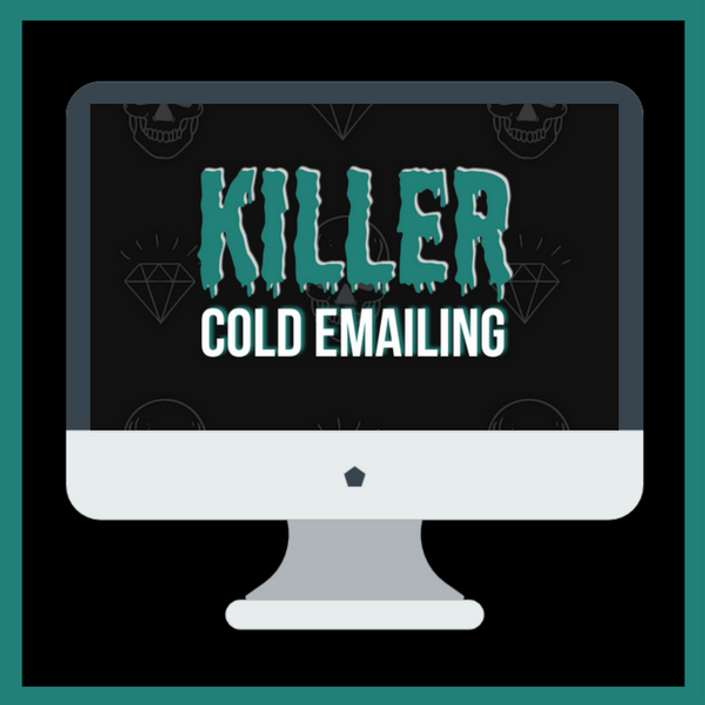 Killer Cold Emailing – Bundle
Pick a profitable niche, create a site that sells, and use cold emailing to make your first $1000 (or your next $1000) and beyond as a freelance writer.
You're a good writer. You're ready to work hard and do what it takes to grow a profitable freelance writing business.
There's just one problem:
You don't know how to market yourself and win high-paying clients.
Tell me if any of this sounds familiar…
You're stuck writing in content mills or bidding for work. You know damn well that you're underpaid, but you don't know how to break free of those sites and find your own clients.
You're tired of your soul-sucking 9-to-5 job. Seriously – you feel like you're wasting away and you can't stand the thought of sitting in a cubicle for the rest of your life or being barked at by an asshole boss who doesn't recognize your talents.
You're SICK of working for shit money. You see other writers online making hundreds of dollars per assignment, but you feel stuck making pennies per word, and you wonder, "What are they doing that I'm not?"
You don't know what high-paying clients are looking for. Maybe you already know that you need a niche and a website. But you're frustrated because you don't know which niche to pick or what you should say on your site.
You're overwhelmed by all the information online. You've read plenty of blog posts about freelance writing, but nothing seems to be working. Plus, there's so much conflicting information out there – how can you be sure you're spending your time on the tasks that will win you new clients?
All you want is the freedom of being your own boss, working from anywhere you want, and running a highly profitable freelance writing business.
And you find yourself thinking:
What am I doing wrong? Is it REALLY even possible to make a good living as a freelance writer?
I'm here to tell you that it IS possible to make a full-time income freelance writing (even if you're a totally clueless newbie!).
I started my freelance writing business right after getting fired from my shitty full-time job.
And I felt pretty clueless at first, but I had bills to pay. I NEEDED to make it work.
After some experimenting, I finally figured out the best way to kick start my freelance writing business:
Cold emailing.
I made over $1,000 in my first month as a full-time freelance writer – over $800 of that was just from the clients I had cold emailed.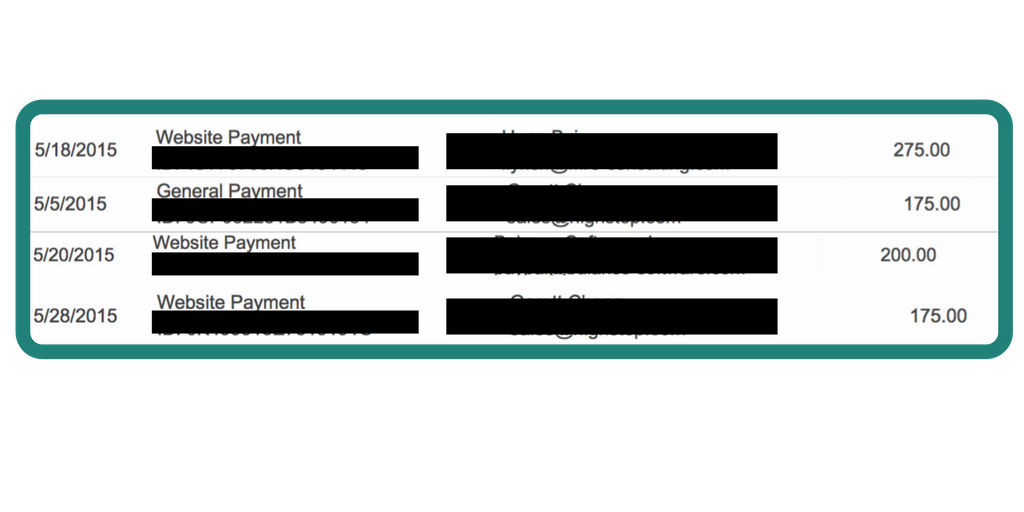 And I won 2 high-paying clients the very first day I sent cold emails out.
I felt like I had just discovered the secret to finding my own high-paying clients!
My income only grew from there.
In my 4th month as a full-time freelance writer, I made over $5,000.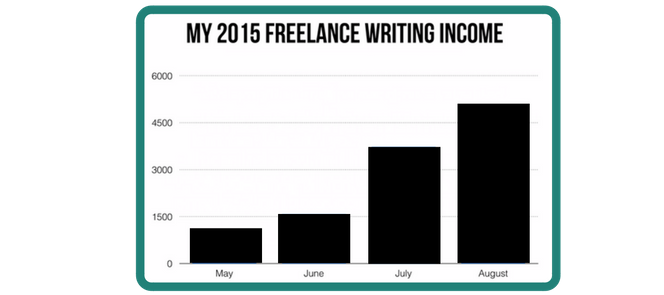 And I eventually got to the point where I made over $8,000/month – all from freelance writing.
(I'm not saying this to brag ­– I'm saying it to let you know what's possible!)
That wouldn't have happened if I had started out bidding for gigs or working in content mills for pennies per word.
It happened because I started my business by learning how to cold email clients and position myself as the writer they needed.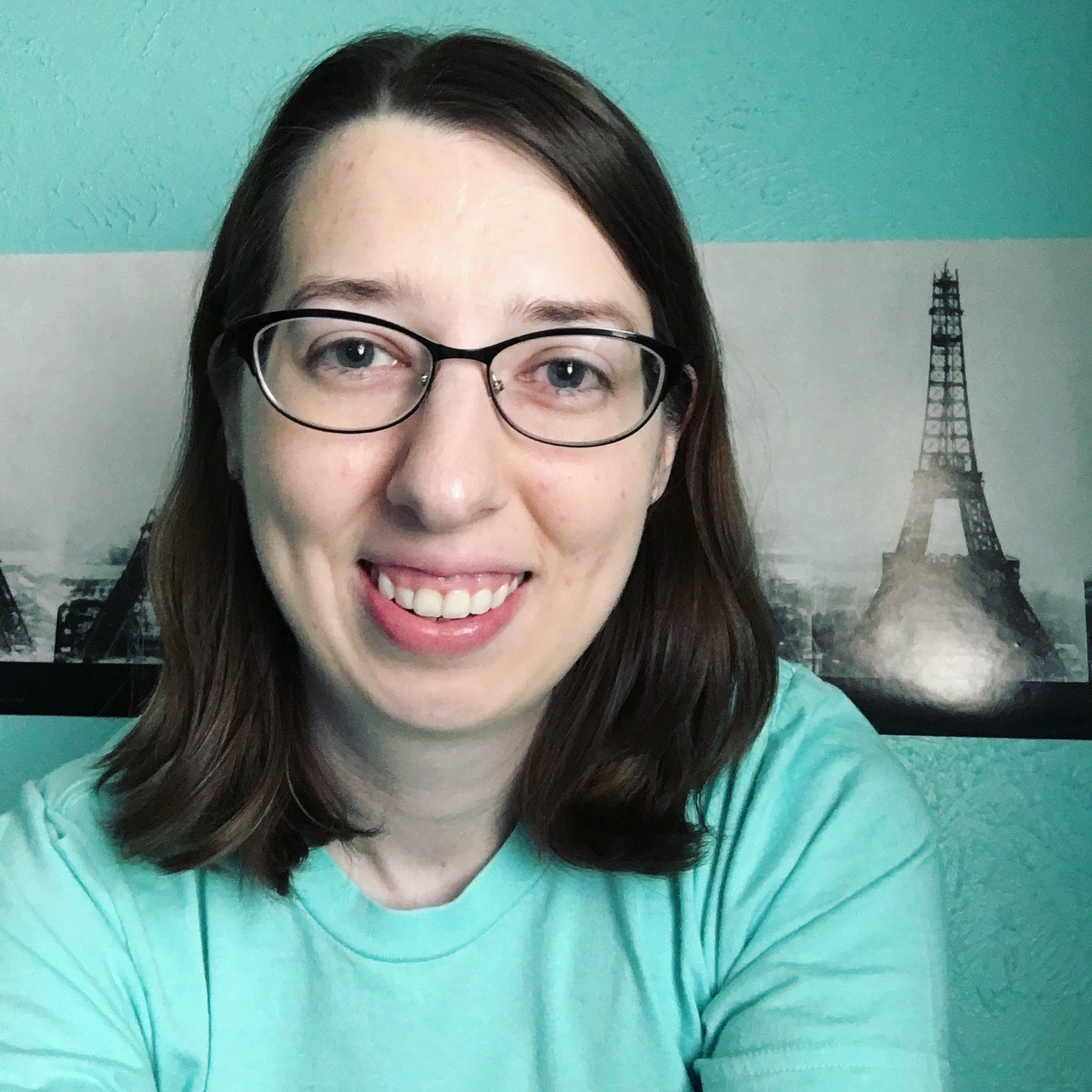 I'm still working my way through the course, but I've already made back my investment! And I haven't even sent any cold emails yet.
Just updating my website with a clear niche helped me win a new client. He was sold by my website and I didn't even need a phone call to close the deal.
I also shared my new niche with my (tiny) email list and booked a call with a new potential client, plus had several people say they'll keep me in mind for referrals.
I'd been avoiding picking a niche for so long, but it seems to be the key for getting clients.
I love the course Facebook group too. Everyone there is so supportive. I feel like I can share wins and ask for feedback any time I get stuck.
Thanks so much for your course! It was just what I needed to take my writing business in a new direction. I'm excited about work again and I love seeing the results I've had in such a short time.
- Sarah Anderson, Spitfire Scribe
Think about it. What if you could….
Work from anywhere and be your own boss. No more depressing cubicle. No more asshole boss. You work for yourself, create your schedule, and pick the clients you want!
Feel confident marketing yourself to potential clients. No more worrying about feeling like a complete idiot when you pitch yourself – you know exactly what to say to get a high-paying client's attention.
Learn exactly what high-paying clients are looking for in a freelance writer. Instead of lowering your rates out of fear, you charge what you're worth.
Turn your love for writing into a profitable, full-time business. You confidently market yourself in a way that allows you to make a serious income from freelance writing.
It's possible – and achievable! I know because I've DONE it.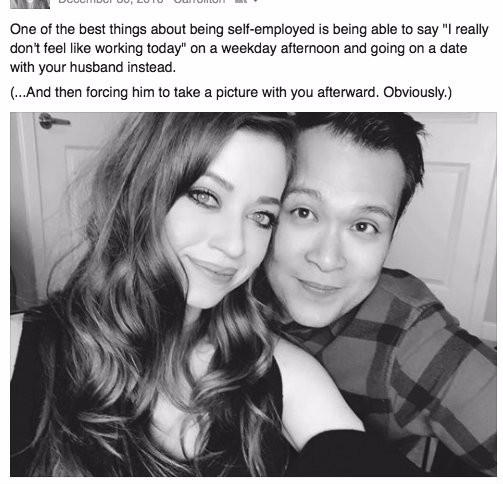 I'm no longer a stressed-out employee at a soul-sucking 9-to-5 job. Instead, I'm a business owner in control of my workload and schedule, and you can be too!
Killer Cold Emailing student Tara landed a client who paid $1,000 for a single blog post after building her website using the strategies in the course!

I'm here to help you make it happen with the exact step-by-step marketing methods I used to grow my freelance writing business:
Killer Cold Emailing.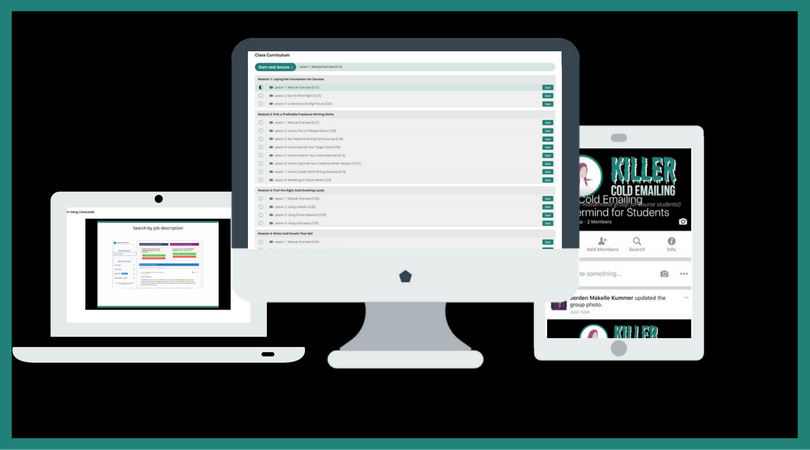 Let me be clear: this course is not just about giving you a cold emailing template.
It also walks you through the marketing strategy BEHIND cold emailing so you can win high-paying clients and set yourself up for long-term success.
Because you know what?
A cold emailing template alone really isn't enough.
For example:
If you send a decent cold email with a link to your site in it, but your site doesn't sell or show off your expertise the right way, then you've left out a critical part of the overall strategy.
...That client might see your site and decide to pass on hiring you – even if your cold email was well-written.
Yikes.

But don't worry.
By the time you're done with this course, you'll know what clients are looking for and how to position yourself as the writer they need.
That's because the information in the course is based on what I did to start my freelance writing business and make over $800 in my first month cold emailing.
You get to steal my successful strategies and use them to grow your own freelance writing business, just like Killer Cold Emailing student Kelly: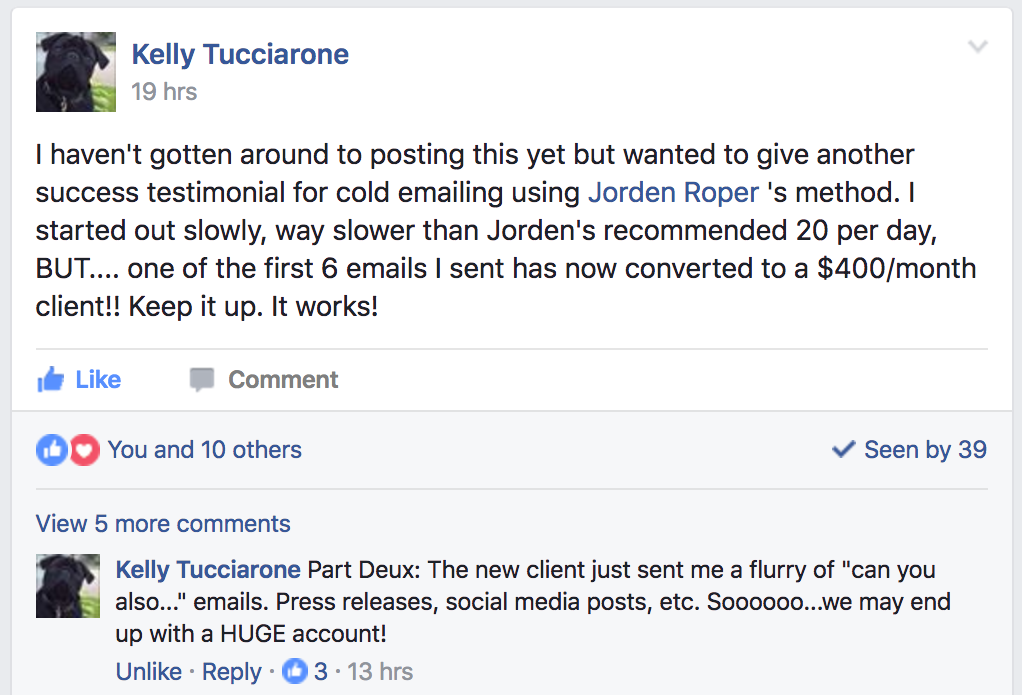 Killer Cold Emailing is a six-module course. It contains 30 self-paced lessons and includes videos and downloadable resources.
Here's what you're going to learn: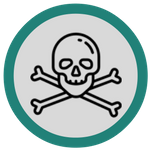 MODULE 1: LAYING THE FOUNDATION
Discover the mindset shifts you must make to start a profitable freelance writing business and set yourself up for cold emailing success, and understand the "big picture" when it comes to cold emailing and winning clients.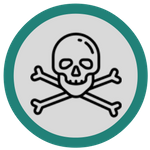 MODULE 2: PICK A PROFITABLE FREELANCE WRITING NICHE + SET UP YOUR WEBSITE
Learn exactly how to:
– Pick a profitable freelance writing niche
– Identify your target clients
– Position your niche expertise in a way that makes high-paying clients want to work with you
– Set up your freelance writer website and optimize it so it sells
– Create client-attracting niche writing samples
– Market your niche expertise on social media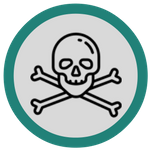 MODULE 3: FIND THE RIGHT COLD EMAILING LEADS
Learn 3 methods you can use to find the email addresses of your target clients (full of in-depth, step-by-step walkthroughs!).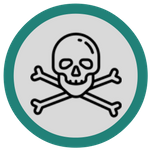 MODULE 4: WRITE COLD EMAILS THAT SELL
Learn the 6 KEY elements of a killer cold email that wins you new, high-paying freelance writing clients (cold emailing templates included!).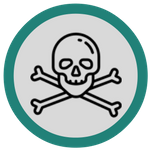 MODULE 5: CLOSING THE DEAL / ONBOARDING
Learn about:
– Crushing your client phone calls (even if you're terrified of talking on the phone – seriously, these tips work!)
– Closing the deal and winning clients over
– Exactly what you should say when clients ask you for pricing over the phone (hint: you DON'T want to quote them on the phone call!)
– Client onboarding basics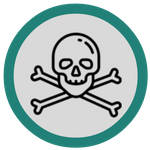 MODULE 6: MOVING FORWARD
I'll talk about the importance of setting up client-attracting systems so clients come to you. Also, learn about raising your rates as you grow and "playing the long game" so you can achieve long-term success.
You want BONUSES? I've got your back! Check it out: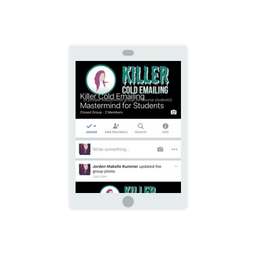 Mastermind Facebook group.

Connect with other freelance writers (and me!), and use the community to get feedback on your website, your cold emailing strategy, your niche – whatever you need help with! (I am VERY active in this group, so you can expect to get the help you need!)

Downloadable course resources
This course is full of resources that are going to make you say, "AW SNAP. GIMME THAT." That includes:
– Cold emailing templates and a cold emailing spreadsheet to help you stay on track
– Freelance writer website cheatsheet
– Freelance writer website sample home page mock-up (for reference when you create or update your site!)
– Niche writing sample formula
You'll also get a bonus training lesson that shows how to set up your first website in Weebly, a training lesson that shows how to use the Divi Wordpress theme, and a section that shows how to get a domain/hosting (+ a list of resources you can use to create a site that sells!).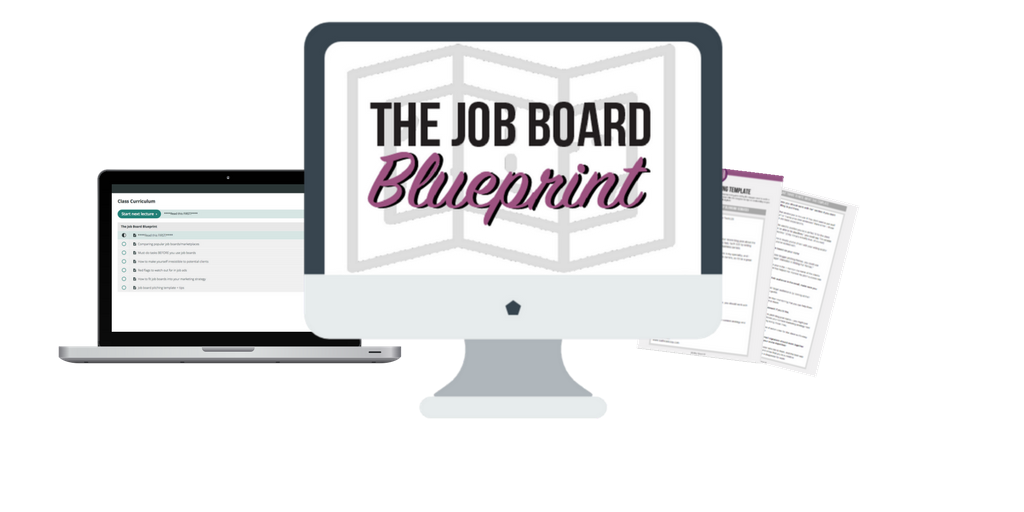 The Job Board Blueprint Mini Course
That's right – you're actually getting an extra course! In this text-based mini course, you'll see examples of pitches that won me gigs ranging from $100-$450 per blog post! You'll also learn:
– Which red flags to look out for in job ads
– Which job boards are worth your time + which aren't
– Exactly how to make yourself irresistible to job board clients
You even get access to a customizable template you can use to base your pitch on. SCORE.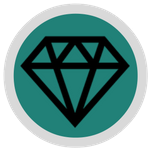 Lifetime access to the course and free updates.
I update this course with new content from time to time, and as a student, you'll get access to that added material for free! YAAAAASSS.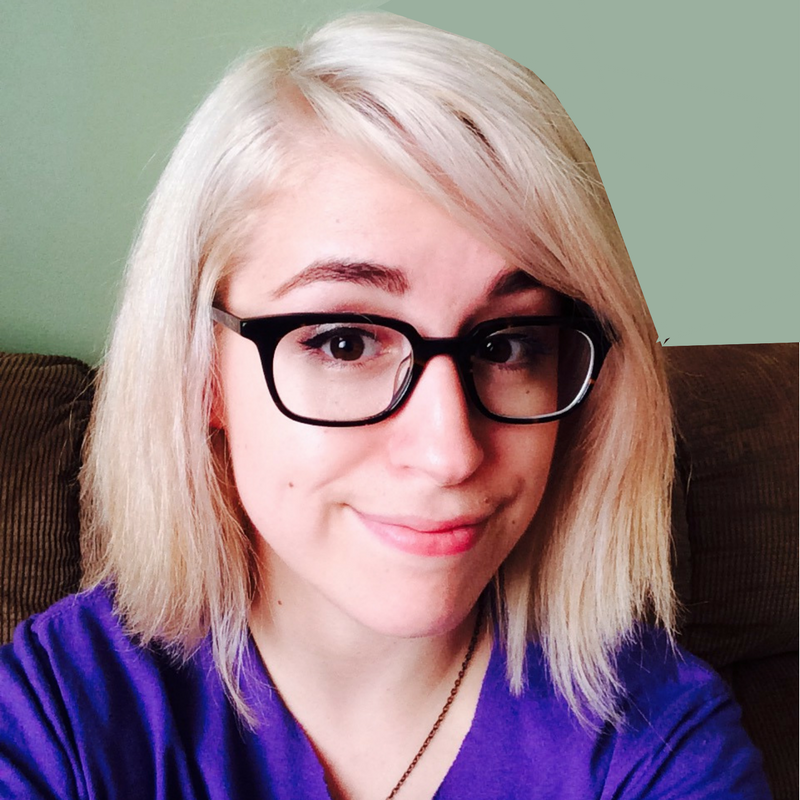 On top of all the massive value in the course, the Facebook group has been one of the most helpful, supportive, informative groups of people online I've ever seen.
Jorden is super active in the group and gives great advice to add to what we learned in the course!
This was the first course I ever bought to invest in myself, and it was a super solid decision. Do smart things like I did and purchase the Killer Cold Emailing course. It's so worth it because you'll earn back every penny pretty quickly and then some!
– Claire Paniccia, Explorography.org / ClairePaniccia.com
Ready to become a full-time freelance writer? You have two options:
1. Try to figure it out all on your own and spend way too much time on trial and error.
OR
2. Use my proven, step-by-step system for making your first $1K as a freelance writer FAST.

The strategies I teach in Killer Cold Emailing aren't recycled strategies I've learned from a different freelance writing course (never taken one!).
What you're going to learn in Killer Cold Emailing is based on real experience and results.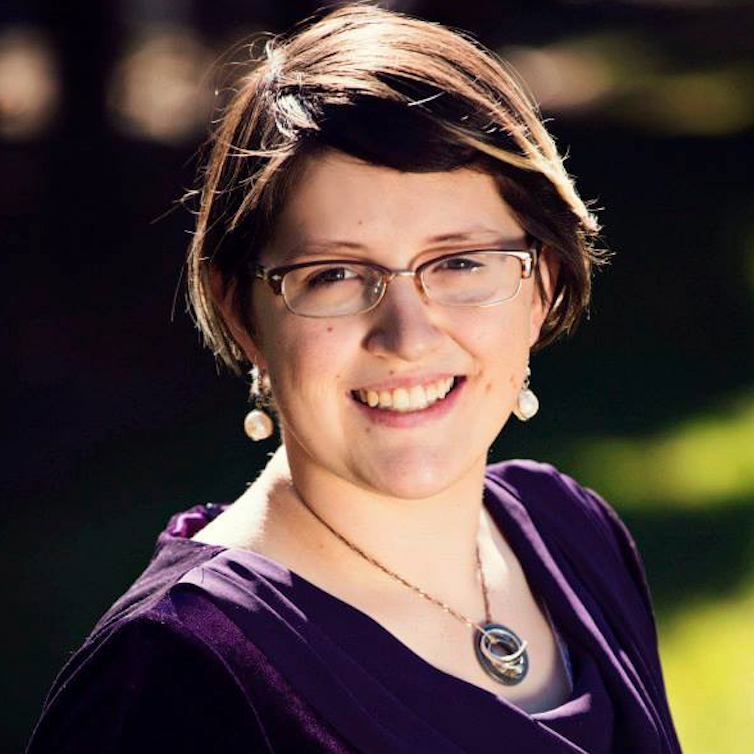 "I've taken a few writing courses already, but none of them have been as helpful as Jorden's course. I've struggled with narrowing down my niche, but Jorden's advice helped me pick one that I wake up everyday eager to start working in instead of staying stuck in a niche I hated.
This course not only shares a successful email method, but also explains the work you need to do ahead of time to make those emails count. I've already started using these techniques and have noticed my reply rate is twice as good as it used to be. I definitely recommend this course to anyone who wants to make their freelance career succeed!"
- Melody Van De Graaff, Written Melody
Wondering if Killer Cold Emailing will really work for you? Unsure of whether or not you can actually make it happen?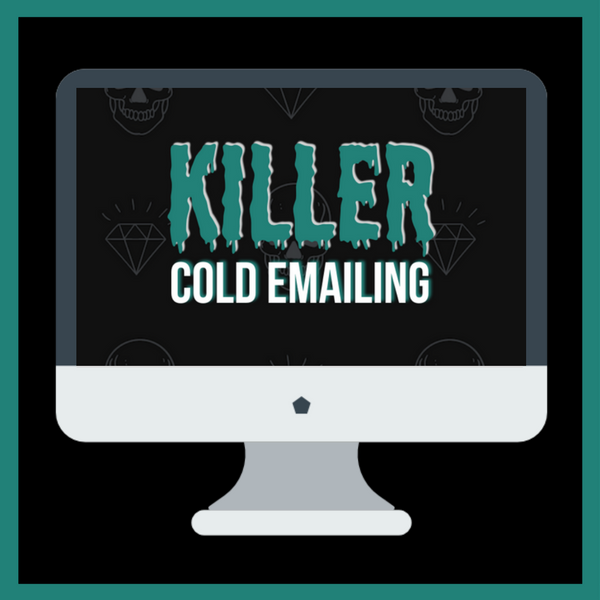 I get it – I was skeptical about cold emailing at first too (until I tried it for myself!). Let's talk about some of the things you might be thinking so I can clear things up!
1."Um, I'm TERRIFED of cold emailing. I'm afraid I'm going to come across as spammy or as an idiot with nothing to say!"
I've got your back! Not only does this course cover exactly what you need to say in your emails – it shows you how to position your expertise in a way that makes clients want to work with you.

2."I don't think I'm enough of an expert yet. I just don't feel confident because of my lack of experience. Maybe I should read a few more articles…"
When I started out, I didn't have tons of impressive experience. I felt like I was "winging it" most of the time! The truth is, you don't need a ton of expertise – you just need to be a writer who can deliver what clients want!


3."I don't have any idea what my niche should be, and I don't have a website, so I probably shouldn't take this course yet"
This course is made with beginners in mind, which is why it goes over the entire marketing process behind successful cold emailing – things like confidently picking a profitable niche and the elements you need to include on your site to make it sell.


4."I can probably just find all of the information in this course online somewhere."
You know what? I'm sure you can find a generic template somewhere.
But I'd be willing to bet you can't find the exact step-by-step cold emailing strategy for freelance writers that I teach in this course.
That's because this course is based on my own success at growing a $5K/mo freelance writing business – not regurgitated stuff you've already seen!

"Um, who the heck are you anyway!?"
Good question, my feisty friend! :)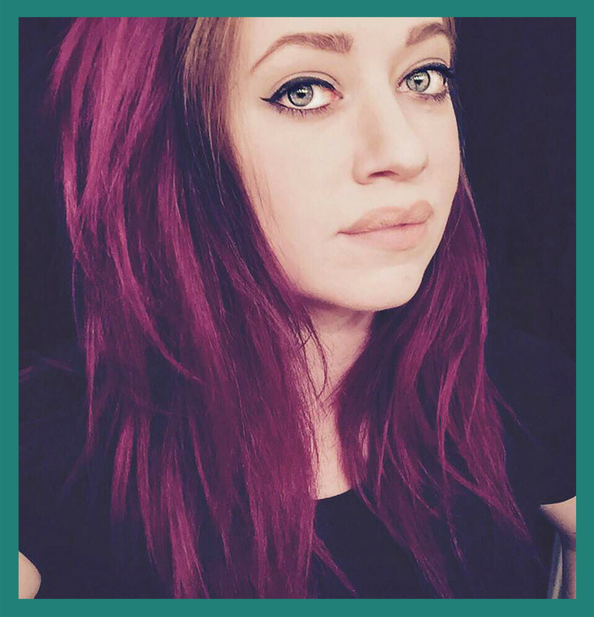 My name is Jorden Roper. I'm a fuchsia-haired freelance writer and your new teacher.
I'm the creator of the Writing Revolt blog, where I share no-bullshit advice that helps freelance writers win more clients. I've been featured on ProBlogger, The Write Life, Thought Catalog, and many other sites. And I've worked with some pretty amazing people/businesses, including Neil Patel of Quicksprout, Marketing Zen Group, and Justin Mares of Kettle & Fire.
Don't get me wrong, though – my career hasn't always looked like this.
When I started out, I had just been fired from my shitty full-time job. And my husband's work contract ended the same day. Just like that, we unexpectedly had no source of income.
As if that wasn't stressful enough, I had JUST been diagnosed with a Stage I melanoma on my leg (this literally happened a few days before I got fired!).
But I wasn't going to just give up or let my circumstances keep me down. I decided – right then – that I was going to build a profitable freelance writing business so I could be my own boss and gain the freedom I had always wanted.
I started cold emailing and learned how to market myself online, and my business grew quickly. In my 4th month as a full-time freelance writer, I made over $5,000/mo.
I want to help you succeed with cold emailing too, which is why I created this course!
Seriously – Killer Cold Emailing is the course I wish I had when I started out because it dives DEEP into cold emailing (the strategy that will actually help you win new clients!) as opposed to giving you a surface-level overview of every aspect of freelance writing.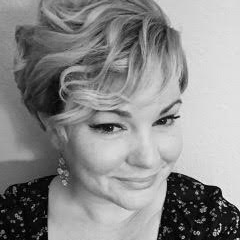 I pitched my very first cold e-mail once I had enough confidence in myself, and was replied to almost immediately with an offer for $100. I actually teared up in the line for the restroom at my local coffee shop when I got the reply. This, too, can be you (minus the embarrassing public display)! Jorden's a gem, and I would recommend her to anybody, anytime. Best of luck to you!"
– Kit Kittlestad, PurposefulProfessor.com
Frequently Asked Questions
When does the course start and finish?
The course starts now and never ends! It is a completely self-paced online course - you decide when you start and when you finish.
Who is this course NOT for?
This course is NOT for anyone looking to "get rich quick" from freelance writing. Because honestly? That's bullshit. Yes, you can make good money as a freelance writer, but you have to put in the work and realize you're not going to become rich overnight. It's also not for anyone who doesn't know how to write. Look – you don't have to be some amazing writer, but you MUST know basic grammar and spelling. And finally, this course isn't for anyone who's not really determined to make freelance writing work. I'm going to give you the process you need, but you have to be ready to implement it! I only want to work with go-getters who are determined to succeed.
Who is this course for?
Oooh, I'm glad you asked! This course is for: Newbie freelance writers with no experience, freelance writers who have some experience but can't find high-paying clients, anyone ready to learn how to win freelance writing clients with cold emailing and implement what they've learned, and freelance writers who are going after business clients. (This course teaches you how to cold email people at businesses/organizations – not pitch magazines, pitch a book to publishers, etc. ...although you could probably use some of the tips here to help do that stuff too!)
How long will I have access to this course?
Fo' eva? Fo' eva eva! Yep – that's right. You can access this course as long as it's here. And I expect that to be a very, very long time. Plus, you'll have access to the Facebook mastermind group, where you can connect with other writers (and me!), get feedback on your strategy, and continue your learning!
What format is the course content delivered in?
Most of the course content is video content with voiceovers. You also get access to several resources and a private Facebook community.
What's the refund policy/terms and conditions for this course?
I'm giving you 60 days to implement the strategies in this course. If you don't get any positive results at all (and you can show that you've done all of the work and implemented all of the strategies as outlined in the course), shoot me an email, and I'll refund you. I can't guarantee you'll make $1000 – results will vary based on your writing ability, the amount of effort you put in, etc. Read the refund policy, disclaimer, and terms and conditions in full here: http://writingrevolt.teachable.com/p/refund-policy/ http://writingrevolt.teachable.com/p/terms. When you enroll in this course, you agree to the refund policy, disclaimer, and terms and conditions.
Do I have to spend a ton of extra money to make these course strategies work?
The short answer? No, you don't. I will go over and recommend some amazing paid tools, like LimeLeads (a database of email leads you can use to download a list of your target clients), but you don't have to use those to get results. You at least need a website and a professional email address though – even if you start small with a free site builder and cheap hosting.
Is this course really worth the money?
Look – I get it. This might be a big investment for you. So I'll say this: I made $800 in my first month cold emailing as a full-time freelance writer. If you make HALF that, this course will more than pay for itself. Yes, you're going to have to put in the work. If you're willing to do that, I'm confident the strategies here will help you get results.
You GOT this! Make 2017 the year you run your own profitable freelance writing business.

With the detailed, step-by-step system in Killer Cold Emailing, you can learn how to pick a profitable niche, create a site that SELLS, position yourself as the writer your target clients need, send cold emails that win high-paying clients, and start a profitable freelance writing business.
This course is closed for enrollment.